TelComm Credit Union is thrilled to announce we are updating 4 of our current products and rolling out a 5th product which is brand new to our credit union, Zelle!
These updates will occur on May 19, 2022 and we are looking forward to an improved user experience for all members.
#1 TCU Mobile App
Our TCU Mobile App is getting a cosmetic facelift and will have more intuitive functionality. TCU Mobile will still be a free app and we know you will appreciate its enhancements. Here is a sneak peek of the new home screen and login process.
Please note, if you have our old app installed, upon use a message will display directing you to download the new app. It will not update automatically, you will have to download our new version manually.
#2 The Internet Branch
The Internet Branch is also getting a much anticipated refresh and will have more menus and options for your financial needs. When the new Internet Branch goes live it will require all members to enroll, even if you have previously used the Internet Branch.
Enrolling is super easy and will require:
Your TelComm Savings account number (just one time when enrolling),
The last 4 digits of your Social Security Number and
Your Address Number. Ex: the address number for the TelComm Main Office on Sunshine is 2155 because our address is 2155 E. Sunshine St. in Springfield.
More details to come. Here is a preview of the Internet Branch home page.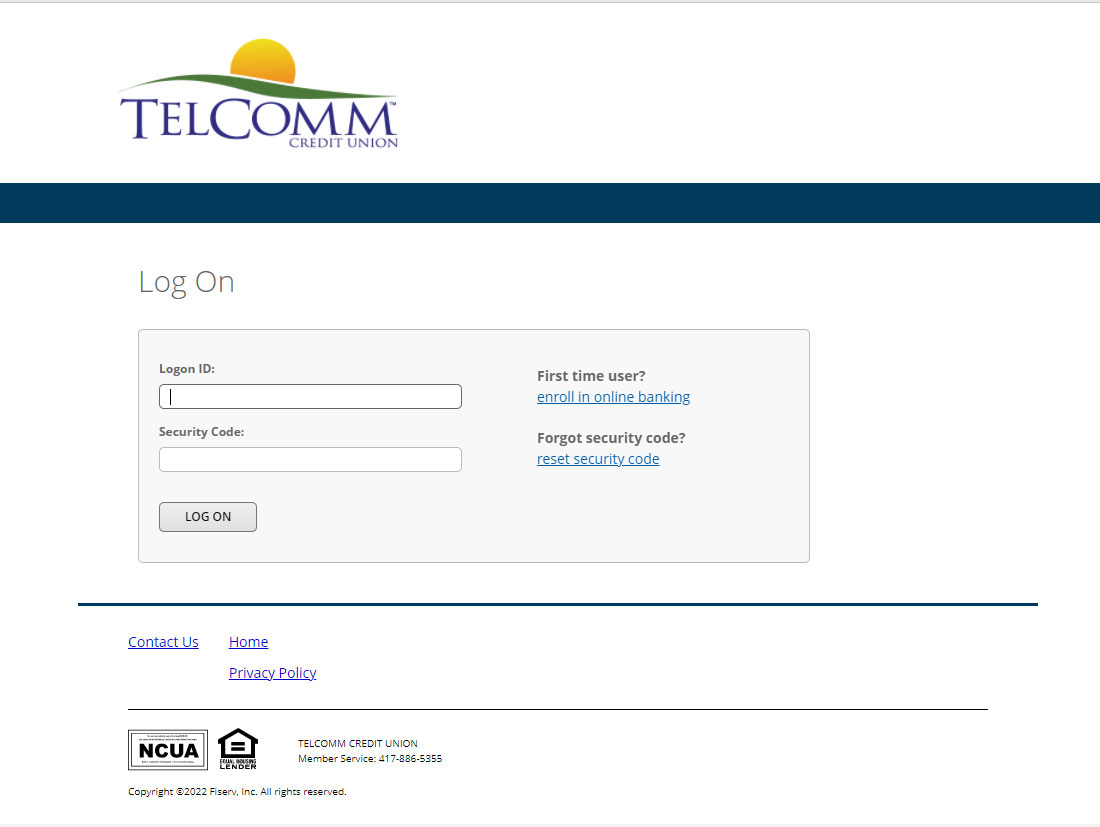 #3 Remote Deposit
Remote Deposit is also getting a tune up on May 19. It will be a smoother and cleaner set up for those who enjoy this product and we anticipate you will be pleased.
#4 Bill Pay
Bill Pay is going to have a fantastic update and will be easy to navigate to make bill paying as fun as possible (while still paying bills!)
All users will be required to re-enroll in the new system once it is live. The update will not allow TelComm CU to transfer payees for members automatically, so we highly encourage all users to make a list of your current payees NOW so you may easily enter the information in the updated Bill Pay system which is scheduled to launch May 19, 2022.
Take this opportunity to 'spring clean' and remove any payees you no longer need.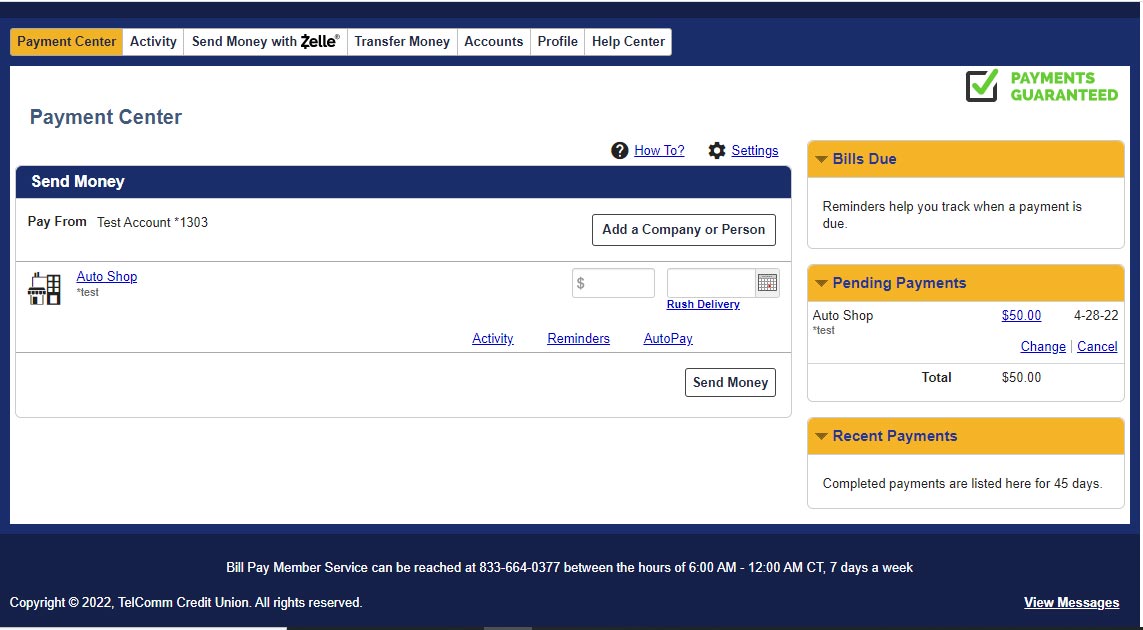 #5 Zelle
And finally, the newest product to join the TelComm CU offering is Zelle!
Zelle is a fast, safe and easy way to send money directly between almost any bank or credit union accounts in the U.S., typically within minutes. With just an email address or U.S. mobile phone number, you can send money to people you trust.
Zelle will be accessed through Bill Pay, so stay tuned for more as we get closer to launch.
Here is a quick video to explain how it works.
As you can tell, the TelComm team has been busy working to get all of these exciting new products and services ready to launch on May 19, 2022. We want you to know the awesome new technology updates ahead so you are ready to liftoff with us.
Watch your inbox for updates in the coming weeks. We can't wait to take these updates out of the box!
Thank you for your patience and cooperation as we turn the corner toward better digital banking at TelComm Credit Union.