The Virtual Branch is getting a much anticipated refresh that will have more options for your financial needs.
When the new Virtual Branch goes live on May 19, 2022 ALL users will be required to enroll in the new system, even if you have previously used the Internet Branch.
Enrollment:
You can enroll through our website or by using the Mobile App. Once you have enrolled using either format, your new login will work for both platforms.
To enroll it will require:
Your TelComm Savings account number (just one time when enrolling),
The last 4 digits of your Social Security Number and
Your Address Number. Ex: the address number for the TelComm Main Office on Sunshine is 2155 because our address is 2155 E. Sunshine St. in Springfield.
Once those requirements are confirmed for authentication, the next enrollment page is where you will create your own Login ID and Password which will be your new login ID going forward.
Here is a step by step example of the enrollment process:
Enroll in Online Banking
Members must select the enroll in online banking link to get started.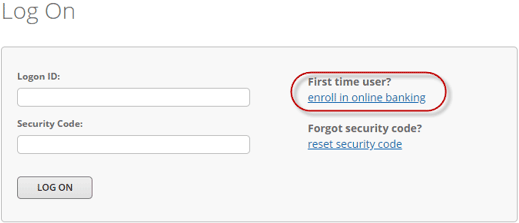 Step 1 of the enrollment process will require a member to key in their Member ID, last 4 digits of SSN and Address Number. Click Next button.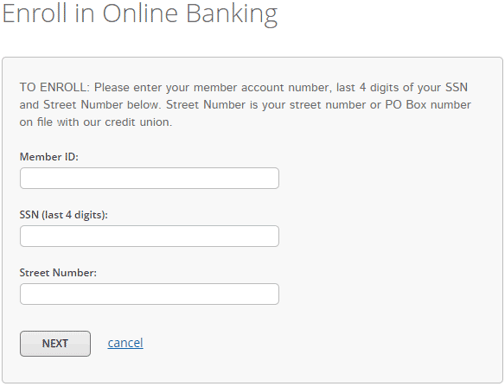 Step 2 of the enrollment process will require the member to key in a personalized Logon ID and Security Code. *Logon ID cannot be set to a Member Number, SSN or email address.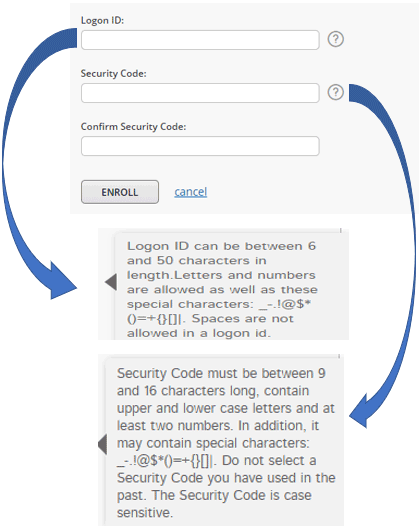 Step 3: Member will receive a confirmation when enrollment is successful.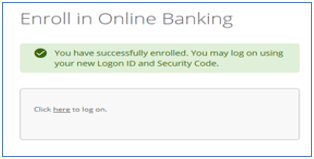 Step 4: Member will follow the prompt to Click here to log on, and will:
be able to log in using their newly set up Logon ID and Security Code
set up Security Questions / Answers
be prompted to enter their email address and phone number
be presented with the Online Banking Terms & Conditions that they need to read and accept
be able to see accounts and balances